Sails Restaurant is always looking for new ways to improve our customer's choice on our already extensive wines by the glass list.
Recently we have    acquired a new system which does just this. We now offer high end quality wine by the glass using our new Coravin system (pictured below). This is  perfect for our customers that have always wanted to try that Grand Cru  Burgundy or Henschke Hill of Grace Shiraz without paying the full bottle price tag. This system allows us to pour wine without removing the cork, therefore leaving the wine untouched by oxygen and in return letting the wine last much longer than any other system available. This gives us the    opportunity to offer wines by the glass that most restaurants cannot. When using the Coravin system on a bottle of wine, that wine will still stay fresh for years to come.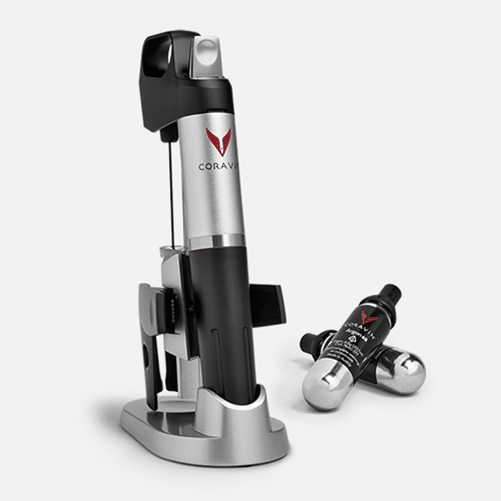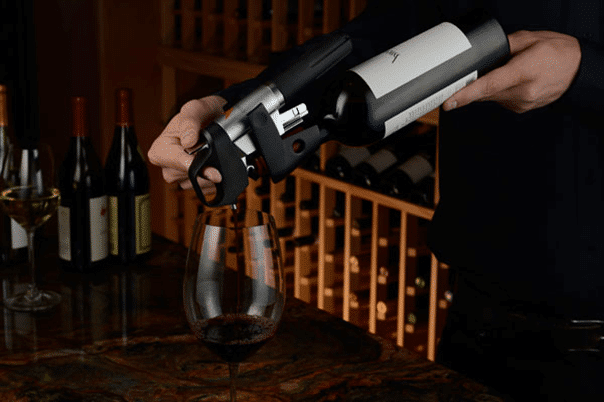 A few of the Coravin wines we have on offer at the moment are below.
2011 Bouchard Corton-Charlemagne Grand Cru  – $80gls
2008 Chateau Puligny Montrachet Perrieres 1er cru  – $55gls
2011 De La Vougeraie Clos de Vougeot Grand Cru  – $75gls
1986 Henschke Hill of Grace  – $195gls
Look forward to seeing you at Sails soon.
Sam Troxell, the Legend