Being an international wedding destination, it is not unusual for us not too meet our Brides until the week before. Mum's are very helpful in creating the dream wedding for their daughters.
This can work well if Daughter have the same taste. Recently hosted Julian & Steph's wedding on the 10th December 2011. This was an amazing event created by Lorilie aka MOB, guided by the event planner Rush Entertainment.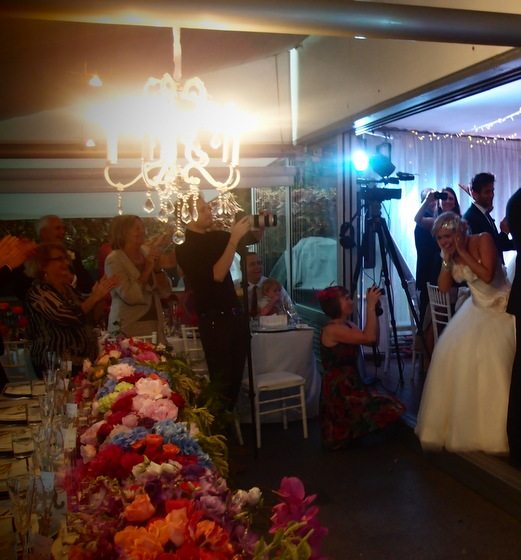 Photos will be following soon by Marcus from Studio Impressions.
I just could not wait to share this photo taken by one of the guests. Capturing the first moment Stephanie saw the bridal table and reception venue.